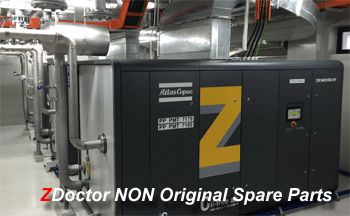 Welcome to Zdoctor Oil free Alternative spare parts for Atlas Copco & Ingersoll Rand compressors
Our products enable our end user customers to save thousands of pounds without compromising quality by using our NON Original spare parts for Atlas Copco's range of ZE ZT ZA ZE compressor parts. We also supply alternative spare parts for Ingersoll Rand Centac and Cameron compressed air equipment.

Email us now for a fast responce to your parts inquiry email us for more information click here

Our products can easily be purchased on line and represent excellent value for money when compared to OEM prices..

Our parts fit seamlessly with your compressor, from a sensor to a diaphragm of install kit we have a complete spare parts offer to ensure you keep the cost of oil free air to a minimum..

All parts ship from our UK Operations centre.

THIS IS OUR END USER WEB SITE PORTAL

email us for more information click here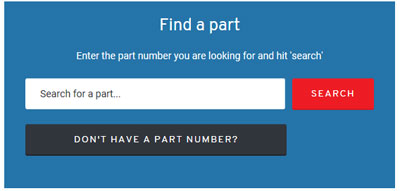 Search and Request a compressor spare part via our Ztechnique.co.uk web site
You can search for a spare part for brands such as Atlas Copco . Ingersoll Rand, Boge , Almig, Kaeser, etc and register for an online account.

A quotation with shipping will then be calculated and a PDF copy sent to your registered email address for your action.

Click on the search box to be taken to the Ztechnique.co.uk home page Click Here now to find compressed air parts

Register your details for prompt responce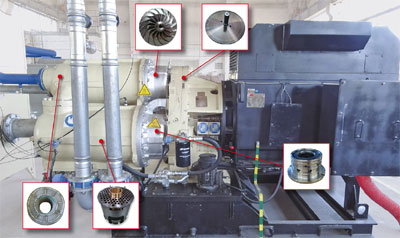 2021 we have expanded our oil free spare parts and services to include Centac and Cameron equipment
We are now offering a wide range of alternative spare parts for Ingersoll Rand Centac and Cameron compressed air equipment that includes coolers, bearings, seals, actuators, gasket sets , consumable parts, etc

These parts have proven very reliable in the field and are priced to lower your oil free mainteance costs on centrifugal equipment.

For more information you can visit web site ztechnique.co.uk parts and services
Ztechnique NEW Web site to launch in 2019 new online portal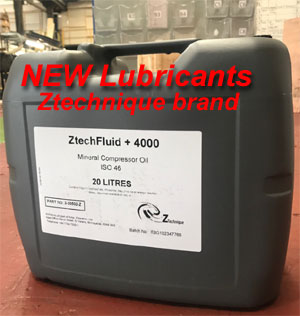 Full range of NEW Compressor Lubricants available August 2018
Check out our new range of air compressor lubricants in 5L and 20L sizes . Great quality oil at great prices

Call or email us now 00 44 1744 733211 for a shipped quotation

Click to see our full range of lubricants

Compressor brands we can support

With CAPS recently announcing its closure we want to let CAPS customers know we can support multi brands of compressed air equipment from KAESER, Ingersoll Rand, Atlas Copco, BOGE, Almig, FS Elliott, Donaldson, Sullair, etc.

Contact us on 0044 1744 733211 or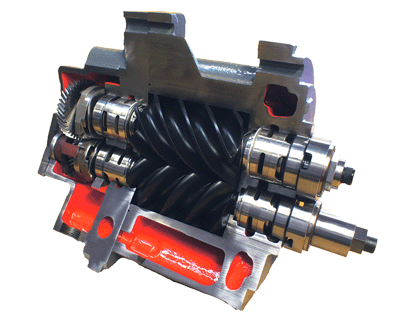 Ztechnique Aftermarket Elements for Atlas Copco Z compressors
Ztechnique Elements are our own aftermarket product for Atlas Copco oil free ZA ZE ZR ZT ZB air compressors...

We have been producing these replacements elements for the last 10 years to the market.

With 18 Month standard warranty that can be extended up to five years with a service agreement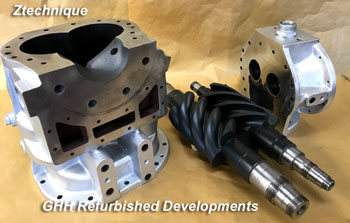 MARCH 2017 You can now buy NEW or Refurbished GHH Elements from us
Calling GHH element customers we can now supply new and refurbsihed GHH elements direct to you..

Check our prices we are very competitive.

To Qualify for warranty you must demonstrate you have the installation training for these elements or it can be provided by Zdoctor.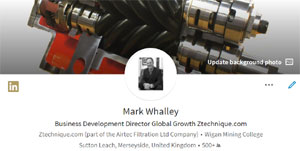 We are on Linked in with news and articles related to our business
https://www.linkedin.com/pulse/10-year-total-responsibility-service-your-compressed-air-mark-whalley

Take a look at some of the articles we have presented to our 3980 members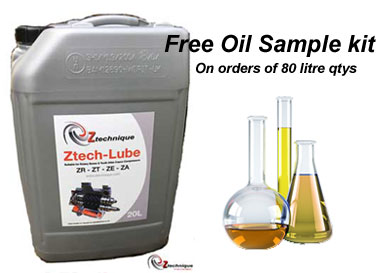 August 2016 Promotion Ztech Lube for Z compressors
Compressor Oil Ztech-Lube NEW 2016 for Atlas Copco Z compressors

Without compromise on quality we have produced a lower price lubricant for Atlas Copco Z compressors that has a life expectancy of up to 8000 hours for up to 90Kw machine and up to 16000 hours for Z compressors over 90Kw

Furthermore to be guaranteed of a great oil we have included a FREE oil sampling kit voucher for oil purchases of over 80Litre qtys .

Oil specfication sheets on request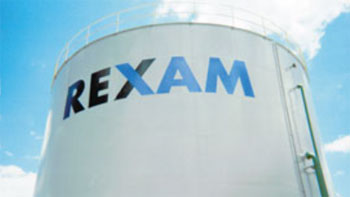 Customer Profile REXAM Beverage Can (Ball Packaging)
Since 2009 Rexam now Ball Packaging have been a corporate customer of our company.

With 26 plants in Europe and many more around the World Rexam have focused intently on saving on spare parts and service on its Atlas Copco oil free compressed air equipment.

"Our business has consistently proved to the Rexam group our ability to lower the costs of oil free compressed air service, a major cost to company's like Rexam, without compromise on quality of parts or service." Mark Whalley BDM

Could we help your business save thousands of pounds on maintenance?

Please contact us now 00 44 1744 733211

Driving down the cost of oil free air..


Customer Profile Air Products
Lets look at a typical customer like Air Products with a massive reliability need for compressed air and Nitrogen.

Using primarily Atlas Copco equipment Air Products have over 150+ ZA ZR ZT ZE GA compressors in the Europe sector alone.

Maintaining a fleet of compressors this size can be very costly.

Zdoctor where able to reduce the cost of compressed air service by 30% plus.

Having the ability top send Trained Service engineers from the UK and Italy to all parts of Europe in quick time has assisted Air Products to cost effectively service its equipment without loss of quality.

Both new and refurbished ZDoctor elements have been employed dependant on the circumstances of the plant and location..

Could we help you reduce your compressed air costs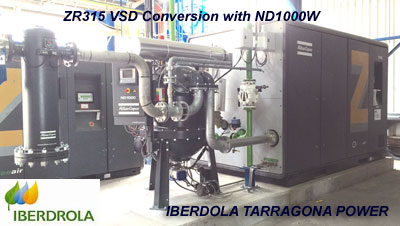 Customer Profile IBERDROLA
Customers like Iberdrola in Tarragona Spain saw the benefits of buying Zdoctor spare parts with huge savings over the OEM prices for overhauls, services etc.

Our business can provide you with 90% of the spare parts you need to keep your oil free compressed air equipment functioning at tip top condition without compromise on quality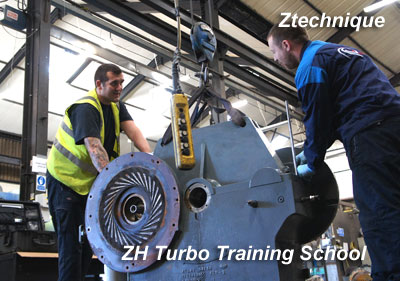 Overhaul and repair of Atlas Copco ZH Turbo Compressors
We offer a complete overhaul and service for customers with Atlas Copco ZH turbo units.

NON OEM service kits and overhaul parts are available as well as cooler sets and breakdown parts.

Lower the cost of oil free air with Zdoctor parts and service

Call 00 44 1744 733211 now

BOGE OEM Spare Parts Can be Purchased here
Buy BOGE OEM Parts here from UK Distributor .
Please order online and your shipping cost will be calculated after order

If you register with our company you can enjoy a 10% Loyalty Discount off parts orders...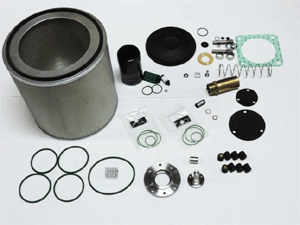 High Quality Service Kits
With a wide range of 4000, 8000, 16,000 hour service kits we can provide your business with a high quality spare parts with comparable warranty's to the OEM to ensure your Z and ND MD equipment stays running efficiently and cost effectively

Check out our range of kits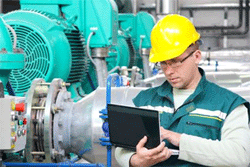 International Trained Service Team
Our service technicians are able to travel to your location wherever it may be.
Our highly trained professional service engineers are drawn from the compressed air industry not only because we can employ the best but we pride ourselves on engineers willing to travel far from home yet provide you with an enthusiastic yet dedicated to precision work ethic to ensure your compressed air plant is left running in a tip top condition.

We use the latest diagnostic equipment to ensure that we understand the critical conditions , SPM, Vibration, air quality analysis that's vital to producing high quality reliable compressed air.

When you need a reliable compressed air partner call Zdoctor



New or Refurbished Elements for your Atlas Copco Compressor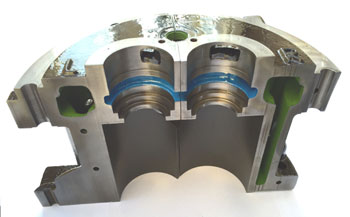 New Zdoctor elements taken apart
Take a look inside a Zdoctor new element stage .

We only use high grade components in our element stages and can show you how our elements work and perform in comparison to the OEM products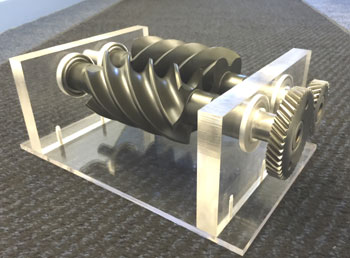 At the heart of the matter
At the heart of our Zdoctor new and refurbished elements for Atlas Copco Z compressors is the rotors show here in our exhibition stand.

The rotor materials are carefully chosen along with our coating selection to be able to provide 60,000 hours in service*

* Under normal running conditions..
Z-Tech Part no 3-30502-Z - Ztech-Fluid+ 20 Litre

£53.95

Z-Tech Part no 3-30502-Z
Name Ztech-Fluid + (also known as ROTA FLUID+ 4000 20L)
Supplied in 20 Litre drums
Tech Data sheet on request

Library Image shown not actual product and size

Shipping prices are quoted after you iorder on line or call our sales office 00 44 1744 733211 or
find out more

Pre Owned Atlas Copco ZR132 -7.5 bar YOM 2000 oil free air compressor

PRICE ON Application
Man - Atlas Copco
Model - ZR132
Pressure 7.5 bar
Motor - 132 kw
Hz - 50
Starter - Star Delta
FAD M3/min 21.10

Can be sold or HIRED in Europe
Inquirys to our office

Sold as seen or can be overhauled to 80,000 hour condition.



find out more

MD5 Dryer Segment in excellent order (pre owned)

£2,450.00

MD5 Dryer Segment in excellent order (pre owned)
find out more

Part Number ZR750 2906-0484-00 LP Compressor Element Exchange Kit Ztechnique

£135.00

Part Number ZR750 2906-0484-00 LP Compressor Element Exchange Kit Ztechnique
find out more

Part Number 2906017500 ZT/ZR 75-90 Inlet Valve Kit

£87.00

Part Number 2906017500 ZT/ZR 75-90 Inlet Valve Kit
Contains Parts to service your Inlet Valve assembly
Standard warranty on this item
NON OEM Parts
find out more

380 x 300 MM Compressor protection screens Zdoctor

£6.50

1 x 380 x 300 MM Compressor protection screen
Plastic cleanable material
great for machine internal protection from agressive dirty enviroments
Clip on clip off quick fix fitting

Great Low cost solution to a costly cleaning problem

(additional fitting screens can be constructed on request )

Email us for more information
find out more

Part Number 2906038400 Kit 16000hr ZR 110-145

£683.00

Part Number 2906038400 Kit 16000hr ZR 110-145
Includes oil and air filters
find out more

Part No 1621600103 Replacement Oil Cooler for Atlas Copco ZR 900 VSD

£6,400.00

Partt No 1621600103 Replacement Oil Cooler for Atlas Copco ZR 900 VSD
find out more

Compensator for Atlas Copco ZR110-132 -145 Kw Models 1621 3005 00

Compensator for Atlas Copco ZR110-132 -145 Kw Models 1621 3005 00
find out more

2906 9046 00 A-maintenance kit ZH4000 3 stage 60 Hz

£1,198.00

Includes:
Air filter kit
Oil filter element
Float valve kit intercooler 1
Float valve kits intercooler 2 and aftercooler

find out more

2906 9052 00 A-maintenance kit ZH4000 2 stage 60 Hz

£1,198.00

Includes:
Air filter kit
Oil filter element
Float valve kit intercooler
Float valve kit aftercooler

find out more

2906 9053 00 B-maintenance kit ZH4000 2 stage 60 Hz

£1,577.00

2906 9053 00 B-maintenance kit ZH4000 2 stage 60 Hz

Includes:
Air/oil filter kit
O-ring check valve
Gasket blow-off valve
Float valve kit intercooler
Float valve kit aftercooler

find out more

Part Number 2906013700 Kit 16000hr ZR6

2906012000 LP Element Exchange Kit ZR6 NON OEM

Part Number 1621700508 Atlas Copco ZR300 to ZR425 Intercooler NON Genuine

£12,686.00

Part Number 1621700508 Atlas Copco ZR300 to ZR425 Intercooler NON Genuine
18 Months Warranty on this item
Lead Time on Request

find out more

ASCO Replacement Loading Solenoid valve fits ZR300 to 900 & VSD range ZR (NON OEM)

£560.00

Loading solenoid valve 1089 0590-01
Brand NEW replacment part this is a Genuine ASCO Valve but not sold as Atlas Copco OEM
Massive saving on OEM prices from our company
for all other sizes of ASCO replacement valve to our parts department
Larger alternative Image click here
find out more

Jumo Switch 50-300 C range - Part Number 1089050201

£150.00

Jumo Switch 50-300 C range - Part Number 1089050201
find out more

Refurbished MD50 Replacement Dryer Drum Part Number 1617511579

£2,913.00

Refurbished MD50 Replacement Dryer Drum Part Number 1617511579

12 Month warranty on this product
Fitting Instructions and regen set up provide on USB
Install Service available
Fitting kits available

20% of the above price is recoverable as NRC (Non Return Credit) once the old drum is returned to our company duty and taxes paid and in repairable condition
find out more

Stage 1 New Zdoctor Service Stage Ref 1616 5851 81

£10,447.00

Stage 1 New Zdoctor Service Stage
18 Months warranty *
Ships normally within 7 days of order
Plug and Play with ZR ZA ZT ZE Atlas Copco Z compressor models
Element Fitting kits available from our web site
Comes with test certificate 100% oil free air product
Comes with fitting Instructions on USB
*Warranty dependant on pinion fitting skills being proven by the buyer


find out more

Part Number 2906015000 Kit 8000hr ZR5

£760.00

Part Number 2906015000 Kit 8000hr ZR5
Includes oil & air filters
find out more
Atlas Copco Replacement ZH6 Aftermarket coolers

We have a full range of Atlas Copco aftermarket ZH6 coolers at attractive prices and warranty offers
please contact us for prices and send you model serial number.

Prices are quoted on application or call 00 44 1744 733211 now

find out more

Pre Owned Atlas Copco ZR132 -7.5 bar YOM 2000 oil free air compressor

PRICE ON Application
Man - Atlas Copco
Model - ZR132
Pressure 7.5 bar
Motor - 132 kw
Hz - 50
Starter - Star Delta
FAD M3/min 21.10

Can be sold or HIRED in Europe
Inquirys to our office

Sold as seen or can be overhauled to 80,000 hour condition.



find out more

4C-110 7X12728 Centac Cooler

£13,500.00

Core products of our portfolio are air coolers for IR Centac® air compressors. Here, we are able to deliver the air coolers for almost the entire Centac® product family - starting from the Centac® 1, over the Centac® 2 and to the Centac® C-series.
CENTAC® AIR COOLER FUNCTIONAL MODE
The Centac® cartridge 'donut-type' coolers are housed inside the cooler barrels. Air passes through the tubes and water passes over the outside of the tubes, heat in the compressed air moves from the hot air into the water cooled fins. The heat exchange area is greatly increased by the internal fins and straight-through design of the tubes.
Our manufacturing technology and the use of a balanced quantity of tubes, in which the compressed air is cooled, enable our coolers (designed as an OEM "donut type") to offer a perfect balance between pressure loss and CTD values. This means that we can not only give our customers a 100% guarantee that our air coolers can be deployed without restriction in their Centac® compressors, but that we can also assure them that these perform as well as or even better than the OEM products.
CENTAC® AIR COOLERS IN DIFFERENT VERSIONS

One year standard warranty on these coolers
Image does not represent the exact cooler offered above.

Call 00 44 1744 733211 for more information or
In addition of supplying standard coolers in stainless steel or brass finish, we are able deliver copper-nickel and heresite coated versions to fulfill special customer requirements as well.
More information about our air coolers can be found on the following pages.

find out more

ZR110 to ZR900 Standard Breather kit

Jumo Switch 50-300 C range - Part Number 1089050201

£150.00

Jumo Switch 50-300 C range - Part Number 1089050201
find out more

Replacement NON OEM Coupling Rubber for Atlas Copco Compresors 1619646704 – 4 PIECES

£480.00

1619646704 – 4 PIECES Part Number
Replace every 16,000 hours
find out more

Part Number 1621700308 Atlas Copco ZR160 to ZR275 Intercooler NON Genuine

£9,260.00

Part Number 1621700308 Atlas Copco ZR160 to ZR275 Intercooler NON Genuine
18 Months Warranty on this item
Lead Time on Request

find out more

Compensator for Atlas Copco ZR110-132 -145 Kw Models 1621 3005 00

Compensator for Atlas Copco ZR110-132 -145 Kw Models 1621 3005 00
find out more

Refurbished MD50 Replacement Dryer Drum Part Number 1617511579

£2,913.00

Refurbished MD50 Replacement Dryer Drum Part Number 1617511579

12 Month warranty on this product
Fitting Instructions and regen set up provide on USB
Install Service available
Fitting kits available

20% of the above price is recoverable as NRC (Non Return Credit) once the old drum is returned to our company duty and taxes paid and in repairable condition
find out more

Stage 1 New Zdoctor Service Stage Ref 1616 5851 81

£10,447.00

Stage 1 New Zdoctor Service Stage
18 Months warranty *
Ships normally within 7 days of order
Plug and Play with ZR ZA ZT ZE Atlas Copco Z compressor models
Element Fitting kits available from our web site
Comes with test certificate 100% oil free air product
Comes with fitting Instructions on USB
*Warranty dependant on pinion fitting skills being proven by the buyer


find out more

ASCO Replacement Loading Solenoid valve fits ZR300 to 900 & VSD range ZR (NON OEM)

£560.00

Loading solenoid valve 1089 0590-01
Brand NEW replacment part this is a Genuine ASCO Valve but not sold as Atlas Copco OEM
Massive saving on OEM prices from our company
for all other sizes of ASCO replacement valve to our parts department
Larger alternative Image click here
find out more

Stage 2 (Short) Refurbished Zdoctor Service Stage 1616 7472 81

£6,692.00

Stage 2 (Short) Refurbished Zdoctor Service Stage
12 Months warranty *
Ships normally within 7 days of order
Plug and Play with ZR ZA ZT ZE Atlas Copco Z compressor models
Element Fitting kits available from our web site
Comes with test certificate 100% oil free air product
Comes with fitting Instructions on USB
*Warranty dependant on pinion fitting skills being proven by the buyer

Note 20% Non Return Charge (NRC) applies to the price above . A 20% credit against the purchase price is granted if the old element is returned to our rebuild centre, duty and taxes paid and in repairable condition..

Failure to return an element that can be repaired will cancel any NRC credit due to the buyer



find out more

Part Number ZR750 2906-0484-00 LP Compressor Element Exchange Kit Ztechnique

£135.00

Part Number ZR750 2906-0484-00 LP Compressor Element Exchange Kit Ztechnique
find out more

Part Number ZR750 2906-0484-00 LP Compressor Element Exchange Kit Ztechnique.

£179.00

Part Number ZR750 2906-0484-00 LP Compressor Element Exchange Kit Ztechnique
find out more

Part Number ZR275 2906-0386-00 LP Compressor Element Exchange Kit Ztechnique

£128.00

Part Number ZR275 2906-0386-00 LP Compressor Element Exchange Kit Ztechnique
find out more

Part Number ZR275 2906-0387-00 HP Compressor Element Exchange Kit Ztechnique

£128.00

Part Number ZR275 2906-0387-00 HP Compressor Element Exchange Kit Ztechnique
find out more

2906 9052 00 A-maintenance kit ZH4000 2 stage 60 Hz

£1,198.00

Includes:
Air filter kit
Oil filter element
Float valve kit intercooler
Float valve kit aftercooler

find out more

MD5 Dryer Segment in excellent order (pre owned)

£2,450.00

MD5 Dryer Segment in excellent order (pre owned)
find out more

2906 9054 00 C-maintenance kit ZH4000 2 stage 60 Hz

£8,506.00

2906 9054 00 C-maintenance kit ZH4000 2 stage 60 Hz
Includes:
B-maintenance kit
Impellor inspection kit
Gearbox inspection kit
Cooler cleaning kit
Check valve kit
Thermostatic valve kit
Oil demister kit

find out more