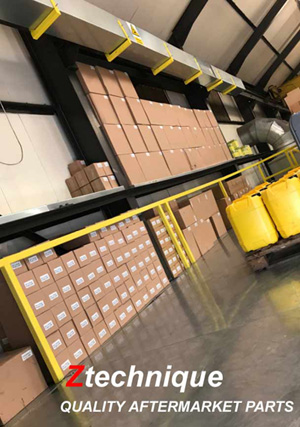 Ztechnique Zdoctor stores expansion 2019
We have been busy adding 3 new building extensions to expand our stores capacity.

From May 2019 we have increased our spare parts and lubricants to almost double our previous capacity.

"Demand from overseas customers in particular has been prolific this year to the extent that we have had to increase the amounts of filters, separators and lubricants to significantly higher amounts. This is our commitment to our growing spare parts customers" Mark Whalley BDM

if you need help or assistance with selecting lower price OEM or NON-OEM parts click here to email us now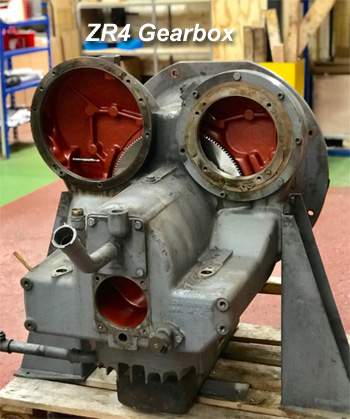 Atlas Copco obsolete parts are still available
Contrary to Atlas Copco recent suggestions in the market, many of the Atlas Copco ZR 3,4,5,6 and MD3,4,5,6 key parts are still available from suppliers such as Ztechnique and Zdoctor.

Pictured here is a ZR4 complete gearbox with oil pump, drive coupling, bull gear and pinion sets.

You can even have the complete gearbox supplied with new or reconditions ztechnique elements (LP & HP) for much lower than replacing your compressor with a new model.

Coolers, kits, unloader heads are all available from Ztechnique and Zdoctor.

For more information click here now to email us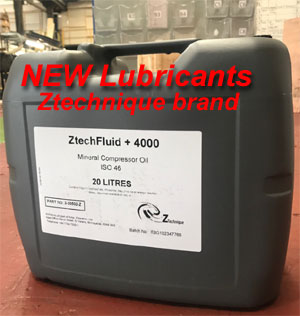 Full range of NEW compressor lubricants available August 2018
Check out our new range of lubricants for air compressors at great prices.

We ship all over Europe, just call us or email and we can arrange a quotation with shipping right now

Tel 00 44 (0)1744 733211
Email for a quotation for your lubricant
Ztechnique Stage 6 Pinion fitting training


For more information in regards to Ztechnique training on Atlas Copco oil free equipment please contact us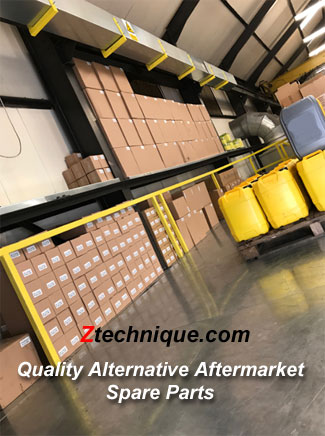 New Stores additions 2019
Due to our expansion of our new 2019 product range we have added 3 new floors to our storage in St Helens to accommodate the new stock for the various manufactures we support

Alternative and OEM parts from.

Sullair
BOGE
Almig
Ingersoll Rand
Atlas Copco
Cameron
and more ...

Please inquire with our sales team for more parts than ever before available.

Tel +44 1744 733211

New 3D Printing methods allows re useable gaskets to be constructed
Take a look around our Ztechnique Z Doctor operations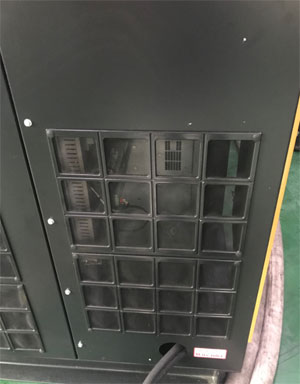 New compressor dryer protection screen provides low cost solution for blocked coolers
Our new addition to our product range will help you protect your coolers from frequent cleaning.

These see through clip on screens can be quickly fitted to enable high quality environment protection and save you money.

Cleanable providing the environment isn't too dirty with paints , varnish etc this quickly installed screen could be just what you're looking for .

For more information and a quotation Click here to email us now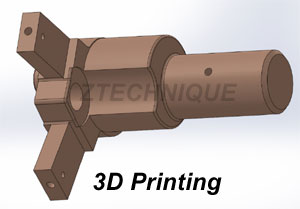 3D metal and plastic priniting service for Air Compressor parts
Our company has been developing new ways of providing spare parts for our customers.

"It could be you have an older compressor and the OEM are stating the metal part is obsolete. We can help you reverse engineer that spare part with both the ability to scan the worn or broken part directly into our 3D replication program and then print out that part from a variety of metals, good as new. Nothing really needs to be classed as obsolete any longer with these kind of options " Mark Whalley BDM

Could we help you salvage a compressor or just about any mechcanical equipment deemed obsolte for parts ? Contact us now here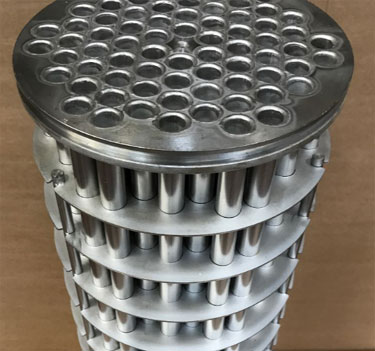 ZR NON OEM Coolers are fantastic quality with BIG savings on OEM prices
Take a look at the quality of our NON OEM Zdoctor coolers..

With savings of 50% on OEM Prices can you ignore that our coolers can drive down the cost of your Atlas Copco oil free compressor maintenance significantly without compromise on quality.

Contact us now on 00 44 (0) 1744 733211 or email us : click here for sales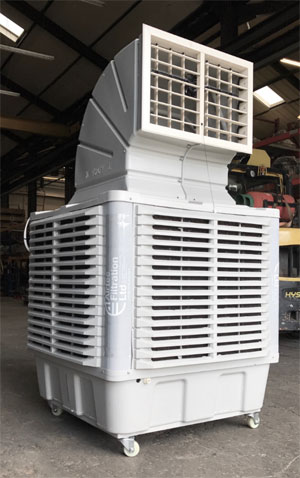 Evaporative Coolers for Spot Hire
We have added these Spot coolers to our product portfolio.

Excellent cooling at the lowest possible cost

You can call us to inquire about hire or sale of these units from our UK office in St Helens Merseyside 01744 733211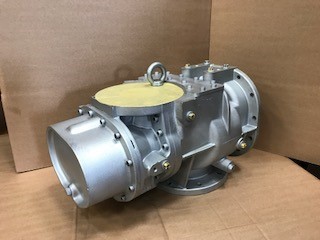 GHH CDB90 Refurbished now available from Zdoctor
If you need a GHH replacement element for your oil free compressor look no further than ZDoctor to assist you.

In 2016 started a program to enable our company to provide refurbished GHH elements by 2018.

You have a choice of refurbished with your own screws or refurbished with NEW screws installed.

For any of your GHH NON OEM element needs call us on 00 44 1744 733211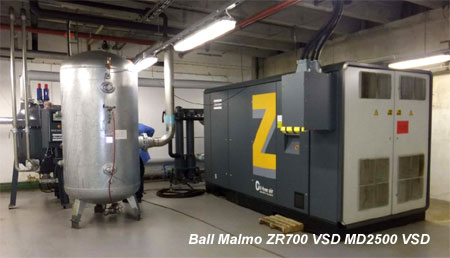 Ball Malmo Sweden - Service Spotlight
In 2015 we began discussing taking over the site service contract at Ball Malmo Sweden with the central engineering team. An initial reluctance was sensed due to our distance being based in the UK.

We had to work hard to gain the confidence we could save Ball money without compromising on quality of service and risk..

One of the objectives was to re locate a redundant Atlas Copco ZR700 VSD and MD2500 VSD from the Ball Berlin site that was in the process of closure.

We made the trip to Ball Berlin examined and provided a condition report to Ball Central Engineering team and it was subsequently determined that the ZR700 VSD package could be moved to another location in the Ball Group.

" We have been working for Ball (Rexam as it was previously) since 2009 and have gained a lot of trust in working at the various Worldwide plants to assist in recommendations for several compressor projects that Include the UK, India, Russia, Spain, Egypt, Denmark, Sweden , etc etc.

We could see that after studying the Ball Malmo plants compressed air profile that the older 3 x ZR4 ER units where now very old and becoming uneconomical to repair. The ER (Energy Recovery) installed on the ZR4 units was not able to be used due to obsolete parts etc."

Our BDM Mark Whalley spotted an opportunity for Ball to relocate the ZR700 VSD and MD2500 VSD from Berlin within the group to the Ball Malmo plant significantly reducing the capital project costs by enabling this equipment to be re-deployed for a fraction of purchasing new Z equipment.

"At the same time, we suggested that we could convert the ZR700 VSD to Energy Recovery and obtain the benefits of 85c hot water from this compressor. With this conversion enabled and the purchase of 2 x HD64 Atlas Copco aftercoolers the project was given the go ahead and as you can see from the image we have a very nice efficient installation at Ball Malmo"

The old adage 'don't remove it re use it' came in to play at the significant benefit to Ball Malmo.

Developing this trust with this Ball site subsequently enabled us to offer a Total Responsibility service agreement on 4 Atlas Copco oil free compressors and dryers for the next few years.
Could we help your plant save money by looking 'out of the box' for alternative compressed air solutions?

Our expertise extends to Energy Audits, VSD conversions, Heat Recovery conversions, pre-owned equipment, Total responsibility service agreements, etc

If you would like an informal discussion about your compressed air requirements, please feel free to call me Mark Whalley BDM Airtec Filtration Ltd (Air Hire Division) 00 44 1744 733211

Our Worldwide Ztechnique parts distributors can help you with your Atlas Copco ZA ZR ZT ZH ZE MD equipment...
New South Korea Distributor for Ztechnique products Yoosong Co Ltd

We are pleased to announce that we have signed a new South Korea distributor for Ztechnique oil free alternative Atlas Copco ZA ZR ZT ZH ZA MD ND products from 08-11-16.

Mr Tam made the very long journey determined to become our Master Distributor for South Korea.

Yoosong Co Ltd have strong links to the shipyard business where vast numbers of oil free and oil lubricated air compressors are utilised..

We fully expect that it won't be too long before Yoosong Co Ltd are winning large orders in the oil free aftermarket parts and service business, particularly in the field of alternative Atlas Copco Z and MD parts where our strength lies in both quality, warranty and longevity.

Do you also want to be considered for a Ztechnique distributorship in your country.

Please contact me Mark Whalley BDM for more information email me now email link
NEW 2017 Atlas Copco alternative Element Install Kits
Element Install Kits

Compressor Model LP Kit HP Kit
ZR110-145 2906 0370 00 2906 0371 00
ZR160-275 2906 0386 00 2906 0387 00
ZR300-425 2906 0438 00 2906 0439 00
ZR450-750 2906 0484 00 2906 0485 00
ZR3 2906 0161 00 2906 0116 00
ZR4 2906 0108 00 2906 0080 00
ZR5 2906 0142 00 2906 0143 00
ZR6 2906 0120 00 2906 0121 00
ZT110-145 2906 0401 00 2906 0402 00
ZT160 - 275 2906 0421 00 2906 0422 00

You can ordr these kits by calling 00 44 1744 733211 and asking for the spare parts desk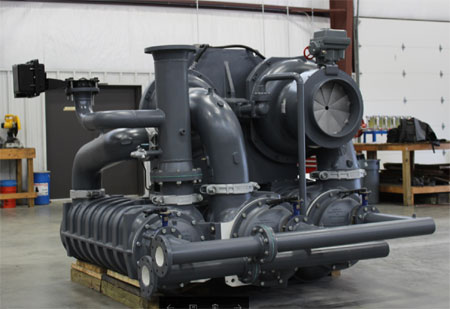 ZH1000 Rebuild Undertaken in 2016
ZH1000 Atlas Copco Turbo compressor overhauled in 2016.

If you need a quotation for your Atlas Copco Turbo air compressor rebuilding or service please contact us on 00 44 1744 733211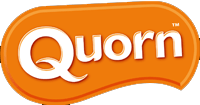 Quorn Foods (Marlow Foods) Service Contract Award Feb 2016
Quorn foods (Marlow Foods) is the latest addition to our Air Hire Division service contract portfolio.

Quorn have a number of air compressors and operate two pressure systems on site for Quorn production.

The annual maintenance contract for the Atlas Copco ZH7000, ZT and ZTVSD turbo and screw compressors was recently awarded to Air Hire (Airtec Filtration Limited)

"We have had to prove ourselves worthy of this new service contract to Marlow Foods purchasing and it seems to have paid off with a three year agreement in place. Driving down the cost of oil free air maintenance is our goal for our customers and distributors alike" Mark Whalley BDM Air Hire UK

Could we help you drive down the cost of your oil free air maintenance ? Call 00 44 1744 733211 or email us now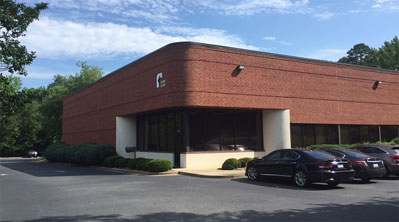 Fluid Flow our second largest North America Distributor
In 2015 we attracted a new Distributor in North Carolina and Texas states Fluid Flow headed by the charismatic and driven Drew Schwartz CEO .

Drew Schwartz came over to the UK in 2015 to meet with our Ztechnique team and look over our Ztechnique air end facility with his team Ed Borkey, Hunter Neblett and Scott Mitchell.

We must have impressed the guys just as much as we where impressed with Fluid Flow's vision for aftermarket oil free parts growth since we quickly agreed a territory deal and both signed on the dotted line for Fluid Flow to become our second North America Ztechnique distributor .

Sales have been healthy for Fluid Flow borne out by a recent visit from Mark Whalley BDM of Airtec Filtration Ltd in June 2016 who toured the facility and discussed sales opportunities with the FF team.

" Great things are happening right now for Fluid Flow with sales reports showing a healthy take up of our Ztechnique parts to a blue chip list of Fluid Flows customers.

Early indications are that the combination of available off the shelf key parts and enthusiasm to build great customer relationships is paying off with several Z overhauls underway and more in the pipeline for 2016/17 period .

With a highly skilled sales and service team these guys are certainly winning orders from OEM accounts, well done guys ." Mark Whalley

Can we help your business grow aftermarket oil free parts business like Fluid Flow ?

If your interested in becoming a Ztechnique distributor contact me Mark Whalley and let's share information to understand your requirements...

Ztechnique driving down the cost of oil free air ..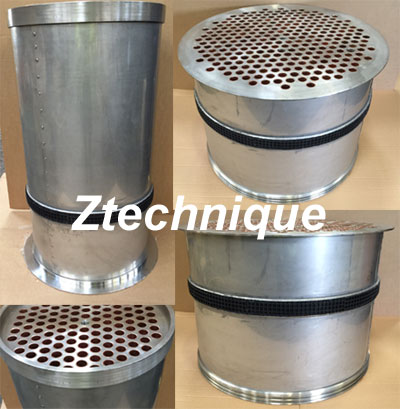 Zdoctor offers new NON OEM replacement coolers for ZH Atlas Copco compressors
2015 saw Zdoctor offer alternative coolers to the market for Atlas Copco ZH turbo air compressors. Our coolers have proven to be excellent value for money and quality when compared to the original equipment manufacturers prices (OEM)

Our warranty for supply only are 12 months from the date of supply. The parts warranty can be extended up to five years if we are installing the coolers and the customer has a service agreement with our company*

If your company requires spare parts and service for your Atlas Copco oil free equipment we can help with significantly lower spare parts prices and fitting service.

Call us on 00 44 1744 733211 now or email us now



*subject to site water conditions meeting manufacturers guidelines for water quality.