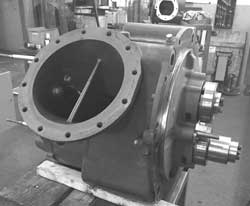 Refurbished Z Elements a viable alternative to NEW
Providing the donor element is in good repairable condition and hasn't suffered casting damage or significant rotor damage a refurbished product is perfectly achievable

Our Refurbished offer includes
New screws 1/2/3 sizes
New Bearings
New Oil and Air seals
Casting de scale and paint
New coating applied to rotors and casting
New timing gears as required

For the lowest repair price a good re useable Mk2 service stage of the same size must be returned to our workshop for a 30% NRC Credit

Take a look at our air end rebuild workshops UK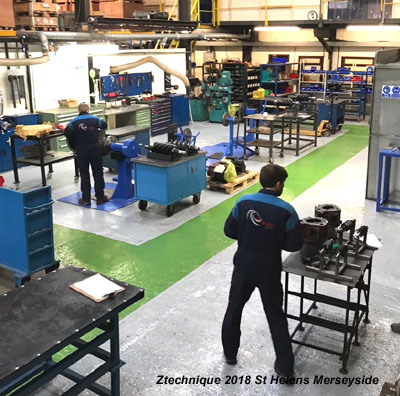 NEW Ztechnique Workshops March 2018 open
We have recently opened our new improved Ztechnique workshops at our St Helens Merseyside operations centre.

"Due to an increase in element demand over the 2017 period we have expanded our workshops" Andrew Roberts General Manager

With an ever-increasing number of international ztechnique distributors we are preparing for future increases in new and refurbished elements that now include the GHH range of oil free elements that are for BOGE, IR and KAESER equipment models.

If you need more information on exactly which models of oil free air compressors our elements can be installed on call or email us email us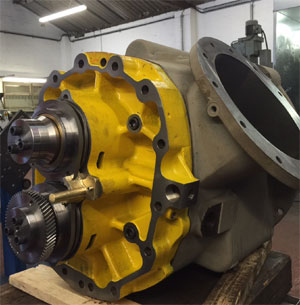 Zdoctor Elements Stage 1-2-3-4-5 are all new
In May this year we completed our five year project to build 5 stages of replacement NON orginal elements for Atlas Copco compressors with the final stage 5 in full production.

Our elements carry a standard 18 Month warranty that can be extended to 60 months duration with a warranty plan..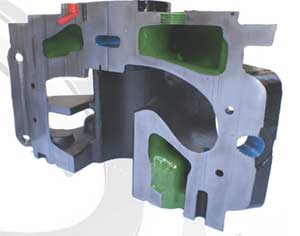 Inside our NEW Zdoctor Elements
Inside the Zdoctor element you can see our design from the compression chamber to the water cooling jacket and oil ways...

Our elements are designed to be plug and play when used on an Atlas Copco ZA ZT ZR ZE compressor overhaul..

Take a look at our manufacturing Process for Zdoctor products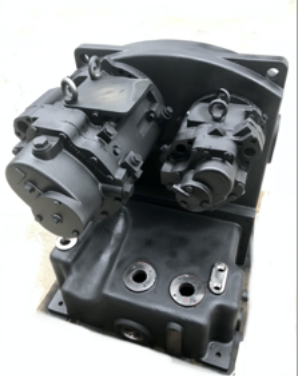 Zdoctor gearboxes 2019
Product introduction:

7 to 10 Bar, Oil Free 2 stage air end with gear box
Model - JS8 - 55-75KW 7.5-10KG 8-12m3/min, replaced by GHH CD8
Model - JS14 - 90-145KW 7.5-10KG 15-22m3/min, Replaced by GHH CD14
Model - JS26 - 160-275KW 7.5-10KG 25-42m3/min, Replaced by GHH CD26

Advantage of JS Ztechnique series
1. Similar to GHH CD series design
2. Using Ztechnique oil free design elements
3. Coating on air ends superior to others in the market
4. '0' oil carryover Ztechnique oil free element.

Contact us now for more information on pricing.

Driving down the cost of oil free air